Mobile money services in Cambodia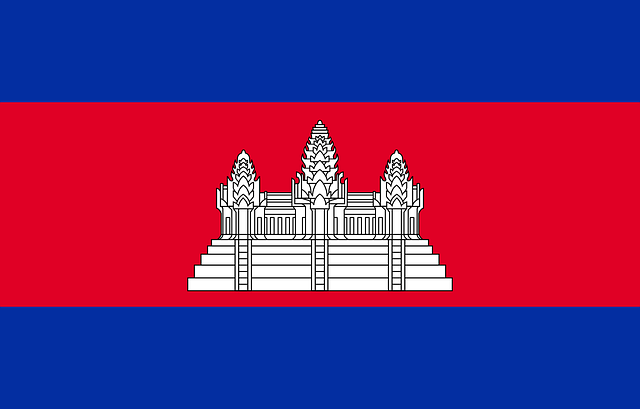 Cambodia is a country where mobile money is relatively popular.
Mobile money developed countries are China and African countries, but they may be similar to both.
In this article we will present a list of mobile money in Cambodia.
Since it is difficult to give accurate definition to "mobile money", please understand that it is on the order of "service that enables remittance and settlement via mobile phone or the Internet".
Wing
Wing (Cambodia) Limited Specialised Bank.
Feature
Transfer money:Sending money to another WING account is the easiest and cheapest way of Sending money in Cambodia.
Phone top up: Customers who have the WING account can easily top up their mobile Phone anytime and anywhere in Cambodia.
Bill payment:WING provides Bill payment services to allow anyone to pay their bills easily through their mobile phones or via Wing's agents nationwide
Online payment:WING card holders can use their WING accounts to buy things Online with local companies. From buying movie tickets to booking a bus, you can do it all with WING Online payments.
Introduce
Wing (Cambodia) Limited Specialised Bank is Cambodia's leading mobile banking services provider with the commitment of providing financial inclusion via mobile banking services to the unbanked and under-banked. Wing is also one of the few specialised banks in the world.
Launched in 2009, Wing has provided ways for Cambodians to send and receive money anytime, anywhere with the use of a mobile phone. Wing's innovative products and services has also allowed every Cambodian access to financial service such as local money transfer, phone top up, bill payment, Wing Ket Luy and online payment. As such, Wing remains the leading mobile money and electronic payment service provider in Cambodia with 100% district coverage via our Wing Cash Xpresses nationwide.
Cathay United Bank
Cathay United Bank
Feature
Accept major card brands such as MasterCard, Visa Card and JCB Card directly on your website
High security – additional security provided through MasterCard SecureCode and Verified by Visa
Compliance with Payment Card Industry Data Security Standards (PCI DSS)
24/7 high speed payment transaction processing
Easy reconciliation – detailed payment transaction reports available
Real time transaction information – you can view transaction in real time via secure bank web portal
Ease of integration – integration technical guides and sample codes available in various web programming languages for easy integration
24/7 support
Introduce
Cathay United Bank (formerly SBC Bank) in Cambodia offers an online payment gateway, which is rather easy to implement.
Of course you need an account with the bank and Cathay United charges a percentage fee for this service. It only can handle credit cards of MasterCard, JCB and VISA, which is a bit limited but sufficient for most webshops.
Pay&Go
Paygo24 Company
Feature
PHONE PAYMENT:PayGo:Top-up your balance on your phone or the one of your friend on the go. Anytime, Anywhere. All mobile operators are available.
GAME PAYMNET:PayGo Wallet is the best way to stay online with your favorite games. Top-up your balance or just play lottery anytime.
SHOPPING PAYMENT:Here is the solution for your shopping time. In our App, you will find the list of most popular online internet shopping resources.
UTILITIES:Stop wasting your time in queue paying your everyday bills. Make payments with ease through PayGo Wallet. Pay for EDC, PPWSA, and other BILL PAYMENTS.
CABLE/DIGITAL TV:Now your Digital and Cable TV will never be cut off because you missed the payment, as you can pay for this service anytime right from PayGo Wallet application.
TICKETS:Before your travel be sure, you have the right ticket. Just open PayGo Wallet application and use our user-friendly interface to book and buy tickets.
INTERNET:Internet is one of the most important things that must work all the time. Pay your internet bills and stay online.
TRANSFER:You can transfer money to any PayGo ID immediately 24/7. It is free and is the most secure way to transfer money.
EDUCATION:With PayGo Wallet, you are able to pay your tuition. It is easy and fast through our advanced application.
Introduce
Pay&Go is a service provided by ABA Bank. To use the service, customers first have to sign up using a mobile phone number. This only works for Cambodian phone numbers, so not suitable for international customers.
Although it is convenient for customers in Cambodia, we have some doubts about the security of this system. Only using a phone number as a check seems not very secure.
ACLEDA Bank
ACLEDA Bank
Feature
ACLEDA E-Commerce Payment Gateway is used to offer a solution for companies/organizations (merchants) to sell their goods-services on the Internet (online shopping) and allows cardholders (credit/debit cards) make a purchase order and payment immediately through e-banking system.
ACLEDA E-Commerce Payment Gateway is offered to the companies/organizations which supply all types of goods-services and allowed their customers to make purchase orders and payments immediately, safely anytime and anywhere worldwide.
Introduce
ACLEDA was the second bank to offer online payments with their E-Commerce Payment Gateway.
ACLEDA uses the same MasterCard Internet Gateway Service (MiGS) as Cathay United bank, so this is just as easy to set up on your website.
Bongloy
Bongloy, Inc
Feature
Bongloy is a flexible API based payment solution that enables merchants to acquire payments online
Payments infrastructure for Cambodia:Bongloy connects with both local and international payment providers to enable your business to accept payment from Cambodia and abroad.
Bongloy Checkout:A beautiful, optimized, cross-device payment form, with support for single click payments.
Built for developers: Whether you're building a marketplace, mobile app, online storefront, or subscription service, Bongloy has the features you need.
Introduce
Bongloy is a flexible API based payment solution that enables merchants to acquire payments online. We are open for business for select customers in Cambodia and offer local settlement.
Bongloy's API and documentation is inspired by a popular international payment gateway Stripe because of its simplicity and ease of integration for developers.
PayWay
ABA Bank(National Bank of Canada Group)
Feature
PayWay is a secure and easy-to-use 24/7 payment gateway platform that allows businesses receive payments for their goods/services online from customers.
The platform supports all major international card systems (Visa, MasterCard, and UnionPay International) and can receive payments from PayGo wallets
Introduce
PayWay is an online payment transaction processing service that allows merchants to receive online payments made on their website using Visa, MasterCard or UnionPay International (UPI) cards.
With PayWay, you can set up an online store and accept debit/credit card payments for your goods/services.
The platform is powered by ABA Bank, one of the top-5 commercial banks in Cambodia. With 42 branches and more than 150 ATMs across the country, ABA reaches out to a large amount of customers with an array of modern financial services. One of ABA's main focuses is continuous pursuit for modern banking services and deployment of advanced digital solutions in local market.
The major shareholder of ABA Bank is National Bank of Canada (the sixth largest bank in Canada), which holds 90% of ABA shares (as of January 1, 2017).
---