Mobile money services in Vietnam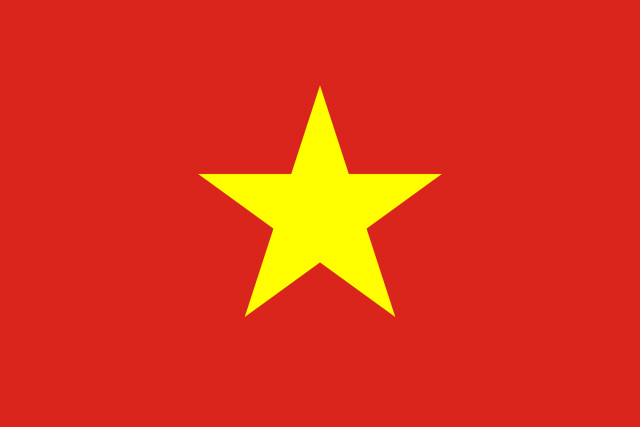 There are many online payment services in Vietnam, but there is no dominant service equivalent to Chinese Alipay or WeChat Pay, cash settlement is mainstream. In this article I will introduce Vietnamese mobile money. Because accurate definition of mobile money is difficult, please be aware that it is about "service that can make remittance and settlement via mobile phone or the Internet".
Nganluong.vn
Nexttech Group (formerly PeaceSoft Group)
Feature
Integrated e-commerce, commodity and digital payment integration.
Purchase scratch cards, scratch cards, scratch cards.
Buy game cards, recharge the game account.
Introduce
Nganluong.vn is the first and foremost online payment service for eCommerce in Vietnam in terms of market, user and transaction.
The Ngan Luong is built to support payments for both buyers and sellers. By the end of 2014, Ngan Luong is home to more than 15,000 digital content and sales websites, 3 telecom service providers and banks in Vietnam. Half of them are direct connections. With inheritance, eCommerce experience from the industry's pioneering businesses, the NFC allows individuals and businesses to send and receive money instantly on the Internet safely and conveniently. Benefit, popular and protected.
VNmart.vn
Vietnam Payment Solutions Joint Stock Company – VNPAY
Feature
Provides two types of wallets for individuals and businesses:
Customers using VnMart can purchase, pay bills,
Sales through four prestigious domestic banks such as Vietinbank, Agribank, BIDV, DongA Bank and many other business partners.
Introduce
In 2008, VietinBank and VnPay jointly launched the VnMart e-wallet,
which allows online payment of the online community.
BaoKim.vn
BAO KIM ELECTRONIC COMMERCIAL JOINT STOCK COMPANY
Feature
Integrated e-commerce, commodity and digital payment integration.
Purchase scratch cards, scratch cards, scratch cards.
Buy game cards, recharge the game account.
Buy a Visa Trust Card.
Introduce
Bao Kim online payment gateway belongs to Bao Kim e-commerce Joint Stock Company, the parent company of Vietnam Price Joint Stock Company, which is trusted by more than 1,000,000 customers and is constantly increasing.
Established in July 2010 and built under the Paypal, Moneybookers, Paypal payment system, … for online payment in Vietnam. Bao Kim acts as a bridge between buyers and sellers supporting online payment and online money transfer between two parties. To date, baokim.vn has had over 1,000,000 customers and is constantly increasing, and this payment gateway is accepted at 8,000 online and offline stores.
Payoo.vn
Corporation Service Online Community Vietnam (VietUnion)
Feature
People buy online or use the service at more than 60 reputable websites connected to Payoo e-wallet.
Easily top up your prepaid mobile account at www.paycode.com.vn.
In particular, Payoo e-wallet owners are supported to pay online bills of various service providers through www.paybill.com.vn.
Introduce
Payoo is a product of VietUnion Online Services Joint Stock Company, invested by Saigon Construction Corporation and NTT Data – Japan's Leading Information Technology Corporation.
Payoo Payment Service is licensed by the Governor of the State Bank of Vietnam to operate in the area of payment intermediation on February 18, 2009, to help users pay easily, quickly and conveniently. than.
Currently, payment services that Payoo well meet the needs of paying bills of customers. In addition to internet banking, banking counters, customers can pay bills at www.payoo.vn and POS systems at more than 2,500 payment locations that are reputable and familiar to people across the country.
OnePay
OnePay Company
Feature
OnePAY allows businesses to make online payments on the website,Via email or Tel / Fax.
Payment solution for international cards Visa, MasterCard, Amex, JCB and local cards of Vietnamese banks.
Introduce
OnePAY provides businesses, companies, banks with secure payment solutions and integrated electronic payment solutions through various channels such as internet, mobile network and personal service network. System (ATM and EFTPOS).
SenPay.vn
FPT Wallet Company, a member of FPT Corporation
Feature
Payment for e-commerce, goods and services.
Introduce
SenPay.vn is an online payment service for e-commerce, founded by Sen Do Technology Corporation and guaranteed by FPT Corporation.
MoMo
Online Mobile Service Joint Stock Company(M_Service)
Feature
Recharge phone / buy phone card code of all network operators at anywhere at 3-5% discount;
Pay all kinds of electricity bill, water, Internet, cable TV … just one operation.
Super fast transfer only with phone number.
Pay for personal consumer loans, buy game cards, movie tickets, airfare, e-vouchers, and hundreds of other varied services.
Top up your wallet and withdraw money instantly when linking with your VCB / VPBank / OCB / Vietinbank bank account.
Introduce
MoMo is the leading e-wallet in Vietnam with more than 1 million customers, licensed and managed by the State Bank of Vietnam and a strategic partner of Vietcombank, VPBank, OCB, Vietinbank and other organizations. Visa / Master / JCB card.
Smartlink
Smartlink Card Service Joint Stock Company
Feature
To handle the authentication and authorization of electronic payment transactions in the internet environment.
Payment on the internet
Introduce
Smartlink Card Service Joint Stock Company (called Smartlink), was established by Vietcombank and other 15 joint stock commercial banks to professionalize and diversify support services to handle payment transactions. Not using cash in accordance with the guidelines of the Government.
Online payment Mobifone
MobiFone Telecommunications Company
Feature
Payment for mobile services (Pay before use OR Pay later) of the mobifone .
(3% discount on online payment.Monthly mobifone also offers 50% off for online payment subscribers.)
Introduce
MobiFone is one of the three largest mobile operators with more than 30% market share. We are also the first and only mobile phone network provider in Vietnam that has been selected as our favorite brand for 6 years.
---